Larrakia Bilirra Group professionally conduct and manage a comprehensive range of civil services while largely specialising in solutions-based works across:

Traffic Management Solutions
Traffic Control and Guidance Services, Management Plans and Scheme Preparation, Lane Closure Services, Site Assessments and Safety Audits, Control Traffic with a Stop/Slow Bat Services, Permit Organisation Services.

Civil Construction, Plumbing & Maintenance
Public Infrastructure Maintenance, Emergency Response Services, Confined Space Entry-Certified, Above-Ground Asset Management.

Drainage Services, Hydro Excavation, Non-Destructive Digging
Trenching and Potholing Services, Underground Asset Maintenance, Vacuum Soil and Waste Removal, Full Small To Large-Scale NDD Projects.

Road Asphalting & Concreting Services
Surface Reinstatement Services, Pothole Patching, Road Marking Replacement Services, Asphalt Reconstruction, Lighting Installation/Refurbishment.
Our Vision is to be one of the largest Indigenous owned and operated infrastructure companies in Australia that provides services to the communities we live and work amongst.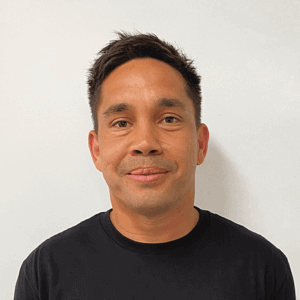 Our Managing Director, Matt Stokes' long term vision is to create a welcoming and empowering working environment, where we will strive to continually create job opportunities for Indigenous people, and ensure they always feel safe and secure.
Larrakia Bilirra Group are a team of highly-trained, industry accredited professionals with experience spanning a range of project scales and complexity levels.

Traffic Management
Solutions
Our Primary objective is to deliver traffic management that enables our clients to conduct their works in a safe manner.
We provide on-site Traffic Management; we support local and national organisations by supplying site-specific Traffic Management Plans, Traffic Guidance Schemes and Permits.
We will ensure the right people are sent to the right location on time and with the necessary equipment to ensure the site is controlled and safe for the public and our clients.

Civil Construction, Plumbing & Maintenance
We manage deliver industry-compliant services on both above-ground and sub-surface infrastructure across the sectors we work in.
Our technicians are experienced in conducting construction and reactive maintenance, and inspections on piping, drainage systems, waste systems and a range of other structural components and amenities across Water, Power and Oil & Gas.
Larrakia Bilirra Group also operate a fully equipped Emergency Response units and a team consisting of Confined Space Entry-Certified personnel.

Drainage Services, Hydro Excavation,
Non-Destructive Digging
Larrakia Bilirra utilise Hydro Excavation technology to safely and efficiently extract soil and other waste from underground sites.
Non-Destructive Digging (NDD) is a commonly preferred solution causing less community disruption, entailing less risk and ultimately
being a more cost-effective digging method.
Opting to use advanced NDD services also lessens the environmental impact large-scale civil works often cause. This involves site
surveying, asset detection and damage-free removal of excess soils.

Road Asphalting & Concreting Services
We have a fully qualified team and asphalting fleet to perform maintenance and reinstatement operations for both Private and Government agencies. Our Services include footpath and road repairs, council car parks and large driveways, machine profiling, road and line marking. No job is too large for Larrakia Bilirra.
We provide 24/7 services to the infrastructure sector.